S'well 17oz
Deals, Prices & Coupons
10
S'well 17oz Models
|
11
S'well 17oz Prices from
2
Stores
|
Prices updated
17 hours ago
How we track S'well 17oz deals
S'well Bottle'sS'well 17oz is sold at 2 retailers with a low price of $20.86 as of Tuesday, October 15 2019. Knoji's price tracker scans today's lowest prices for every S'well 17oz model at every store, including Amazon, Bloomingdale's.
See today's S'well 17oz price drops vs. 30-day averages
We then calculate the best discount available for each S'well 17oz model compared to its average lowest price over the past 30 days. Only when a particular S'well 17oz model hits a new 30-day low price do we show this as a "price drop." In this way, this page provides a complete picture of today's best S'well 17oz deals, across all 10 models (UPCs).
Automagically apply promo codes for even bigger S'well 17oz discounts
We then test and apply today's best discount codes made available by each retailer. For example, if today's best S'well 17oz price is $20.86 at Bloomingdale's, but Bloomingdale's is also offering the promo code SAVE20 for 20% off on their site today, we'll test to verify that this code can be used to get a discount on S'well 17oz at bloomingdales.com and show the final lowest price (including the 20% off) here. You just need to click the "Apply Code" button and the code will be automatically copied to your clipboard and you'll be sent to the product page on bloomingdales.com where you can complete your purchase.
How to sort today's S'well 17oz deals
By default, we sort all S'well 17oz models by the "Best Discount Today" which means the best discount compared to each model's 30-day lowest price average. You can also sort by "Best Retail Discount" which will sort all S'well 17oz models by the biggest discount as compared to its list price or retail price. Sorting today's S'well 17oz deals by "Newest Price Drops" will sort the models to show the most recent price drops (vs 30-day average best price) up top. You can also sort S'well 17oz prices by the "Lowest Price" on top, as well as by "1d Price Change" which will show the biggest decrease in S'well 17oz price in the past day.
Looking for more offers like these the S'well 17oz deals? Also check out today's best insulated water bottle brand deals as well as today's S'well Bottle promotions & offers.
S'well Vacuum Insulated Stainless Steel Water Bottle, 17 Oz, Calacatta Gold
Model: CGEL-17-B17
UPC: 814666025679
ASIN:

B0757R2KM7
Price Drop: 17h ago
Retail Price:

$35
Average price
Today's lowest price
$27.39
$26.16
4% drop
at Amazon
Seller
Website Price
Condition
Applicable Coupon
Price After Coupon
Get Deal
S' WELL THISTLE WATER BOTTLE - 17OZ
Average price
Today's lowest price
$42.00
$42.00
at Bloomingdale's
Seller
Website Price
Condition
Applicable Coupon
Price After Coupon
Get Deal
S'well Vacuum Insulated Stainless Steel Water Bottle, 17 Oz, Rowboat Red
Model: SWB-RED06
UPC: 814666020605
ASIN:

B005OJVTU2
Price Drop: 17h ago
Retail Price:

$35
Average price
Today's lowest price
$28.44
$29.84
15% off retail
at Amazon
Seller
Website Price
Condition
Applicable Coupon
Price After Coupon
Get Deal
S'well Vacuum Insulated Stainless Steel Water Bottle, 17 Oz, Night Sky
Model: NSRC-17-B17
UPC: 814666026010
ASIN:

B0757QJQ6T
Price Drop: 17h ago
Retail Price:

$28
Average price
Today's lowest price
$26.68
$28.00
0% off retail
at Amazon
Seller
Website Price
Condition
Applicable Coupon
Price After Coupon
Get Deal
S'well 10017-A19-27810 Water Bottle, 17oz, Madonna Lily
Model: 10017-A19-27810
UPC: 843461102407
ASIN:

B07N299GTN
Retail Price:

$35
Average price
Today's lowest price
$33.35
$35.00
at Amazon
Seller
Website Price
Condition
Applicable Coupon
Price After Coupon
Get Deal
S'well 10017-A19-27010 Stainless Water Bottle, 17 Oz, Watercolor Lilies
Model: 10017-A19-27010
UPC: 843461102261
ASIN:

B07N28NBMT
Price Drop: 17h ago
Retail Price:

$35
Average price
Today's lowest price
$28.87
$30.30
13% off retail
at Amazon
Seller
Website Price
Condition
Applicable Coupon
Price After Coupon
Get Deal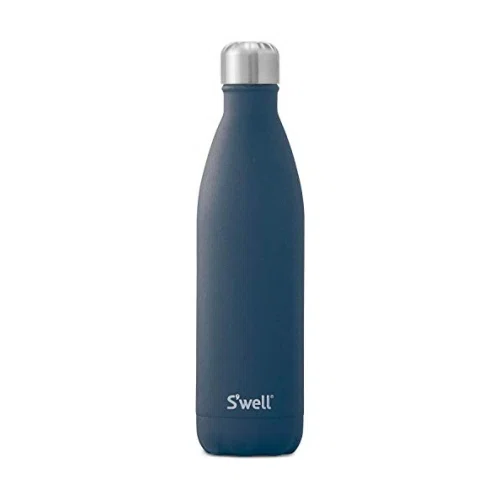 S'well Vacuum Insulated Stainless Steel Water Bottle, 17 Oz, Azurite
Model: AZST-17-B17
UPC: 814666025952
ASIN:

B0757JZQ37
Retail Price:

$35
Average price
Today's lowest price
$33.35
$35.00
at Amazon
Seller
Website Price
Condition
Applicable Coupon
Price After Coupon
Get Deal
S'well SATB-17-A15 Vacuum Insulated Stainless Steel Water Bottle, Double Wall, 17 Oz, Turquoise Blue
Model: SATB-17-A15
UPC: 640901928210
ASIN:

B00WH4JAGW
Price Drop: 17h ago
Retail Price:

$30
Average price
Today's lowest price
$19.88
$20.86
30% off retail
at Amazon
Seller
Website Price
Condition
Applicable Coupon
Price After Coupon
Get Deal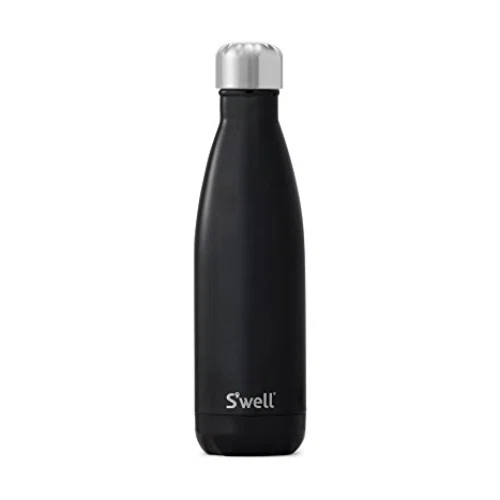 S'well Vacuum Insulated Stainless Steel Water Bottle, 17 Oz, Midnight Black
Model: SWB-BLK01
UPC: 670541639771
ASIN:

B005OJVTSE
Retail Price:

$35
Average price
Today's lowest price
$35.25
$36.99
at Amazon
Seller
Website Price
Condition
Applicable Coupon
Price After Coupon
Get Deal
S'well Vacuum Insulated Stainless Steel Water Bottle, 17 Oz, Pink Topaz
Model: 10017-A18-06465
UPC: 814666028496
ASIN:

B07794N9K8
Price Drop: 17h ago
Retail Price:

$35
Average price
Today's lowest price
$28.83
$30.30
13% off retail
at Amazon
Seller
Website Price
Condition
Applicable Coupon
Price After Coupon
Get Deal